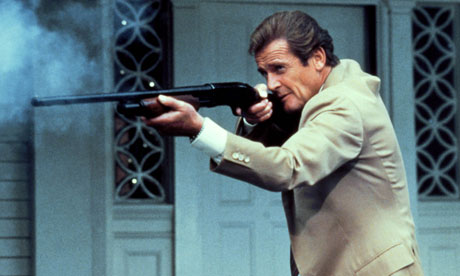 Former James Bond actor Sir Roger Moore has described the franchise's most recent outing, Quantum of Solace, as "a long, disjointed commercial".
The 84-year-old actor, who played 007 for 12 years between 1973 and 1985, was speaking to a reporter from Cambridge University's Varsity newspaper when he criticised the film, which was released in 2008 and starred Daniel Craig. Moore, who praised Craig's interpretation of Ian Fleming's secret agent despite disliking the film, also passed comment on another Bond - his own predecessor, Sean Connery. "Sean is a good actor," said Moore. "It's a pity I can't understand what he's saying."
Moore, known for his wry sense of humour, rounded off the interview by revealing that his favourite contemporary actor is Johnny Depp. "I wish he would change his name to something I can remember," he quipped.
The actor also identified his favourite Bond girl – his wife, Danish-Swedish multi-millionaire Kristina Tholstrup. He was visiting the university to give a speech at the student union, where he introduced himself as "Moore, Roger Moore".
Meanwhile, Daniel Craig will return as 007 in a new James Bond film, rumoured to be titled Skyfall, which will arrive in cinemas next year. Javier Bardem, Ralph Fiennes and Naomie Harris have all been linked with the film, which will be helmed by American Beauty director Sam Mendes. Official confirmation of the film's details will be announced at a press conference in London tomorrow